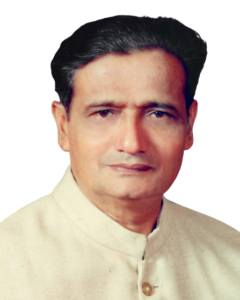 Late Shri. Nathajirao G. Halgekar
Founder Chairman
Shikshan Maharshi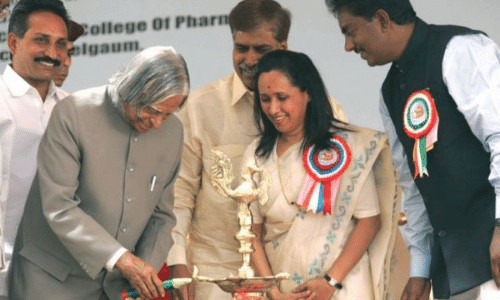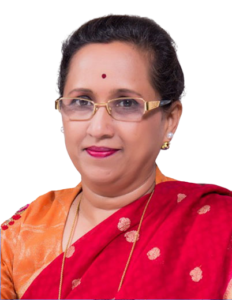 Smt.Rajshree Nagaraju
President
Maratha Mandal Belgaum
The Maratha Mandal a pioneering educational organization, was established at Belgaum in 1931 motivated to serve society in the field of education. Up to 1977, the Maratha Mandal could render its service in primary and secondary education only. But when the reins of administration of the Mandal were thrust upon the former dynamic president Shri. Nathajirao G. Halgekar in 1977 by the members of Maratha Mandal, a new direction was shown to Mandal by Shri. Nathajirao who has proved himself to be an outstanding organizer, a sophisticated statesman, a great visionary with his sterling character, honesty, and integrity, and his devotion and dedication to work. He aptly realized the importance of professional education without which society cannot progress satisfactorily. Within a short form of a decade and a half numerous professional institutions of higher education like polytechnic, college of pharmacy (diploma and degree), arts, commerce, science and home science college, dental college, engineering college, etc., at Belgaum were started to serve the society. These institutions have been able to earn an excellent reputation for the qualitative knowledge imparted to the students. The Mandal at present is running 35 well-managed and well-established educational institutions starting from primary to the degree in various subjects and are provided with their own buildings and playgrounds.
The Maratha Mandal's college of pharmacy was established in the year 1984 in response to demand for well-prepared individuals in practical and theoretical pharmacy and interrelated subjects. The academic responsibility of the college of pharmacy is to nurture an environment of excellence in the pharmaceutical and biomedical sciences with appropriate concern for the communication and acquisition of new knowledge through sound teaching methods and the pursuit of new knowledge, throughout, research and study. The student is made aware of the importance of his attitude, professional stature, and character which reflect those desirable attributes necessary to transmit the benefits of the student's educational experience to the public he/she serves.
The Maratha Mandal's college of pharmacy is situated in picturesque surroundings near the main drive i.e., Pune Bangalore National Highway No. 4 which is just at the entrance of Belgaum city.
Maratha Mandal's engineering college, Belgaum has been started during the academic year 1997-98 with their faculties viz. Mechanical engineering, Computer Science Engineering, Electronics, and Communication engineering. The college is recognized by AICTE New Delhi. The management has set up an independent campus for engineering college as per the AICTE norms.
During the year 1992 Maratha Mandal has started dental college at Belgaum. Recently the Mandal has established an independent and huge campus for dental college at Bauxite Road, Belgaum. This includes the state of art academic building, dental hospital, boys' hostel, girls' hostel, and staff quarter on a lang measuring 6 acres. The dental council of India, New Delhi, and Ministry of health and family welfare, Govt. of India has recognized this college and appreciated the progress made by the Mandal. The college is affiliated with Rajiv Gandhi University of health sciences, Bangalore.
Maratha Mandal intends to establish much more courses in management and paramedicine etc. in coming days.
The Maratha Mandal has celebrated "Golden Jubilee" in 1986 which was graced by his excellency Gyani Zail Singhji, the then President of India.
Platinum Jubilee of Maratha Mandal, Belgaum was celebrated in 2007 and was graced by his excellency Dr. A.P.J.AbdulKalamji, President of India.